Conference Election Software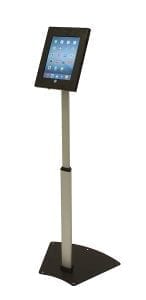 Choice Voting election software is a perfect compliment to enable your delegates to vote during your conference or event. Your delegates can vote using their own devices, making this a very accessible solution during your event.
Choice Voting can advise on the best setup solution to meet the requirements of your event, and we have a number of options available to you.
Conference or Event Election Set-up
Choice Voting will set up the voting system in advance according to the specifications provided. This generally includes branding the voting website, ballot creation, and preparation of the list of electors.
Depending on your conference election software requirements, we may take one of the following approaches to voter authentication:
Voters will login to the conference election software using a username and password they already know. This could be your organisations existing staff web page/portal for example. Choice Voting integrates the voting website with your organization's existing authentication method, after which there is nothing more to setup.
Voters could authenticate themselves using other information they already know or have in their hand. Choice Voting will load using a combination of information such as organisations member number, staff ID number, date of birth, or delegates badge number as credentials to securely identify each voter.
Choice Voting generates the required number of anonymous passwords and user id's for all electors, you can then print this information and randomly hand these to delegates at the time of voting.
Choice Voting generates unique passwords for each elector and prints personalized voting instructions containing the password. Each of these voter information letters will be folded and sealed inside a security envelope with the elector's identity printed on the outside. As each participant is registered at the event, they will be given their envelope.
Your election consultant will always provide previews of the online ballot and any communication materials for your feedback and approval. If necessary, with our managed service, Choice Voting could add candidates or questions to the ballot at the last minute to deal with any motions or nominations "from the floor".